If You Live on the West Side of Newport, You will Notice there's a Local Election Happening, this thursday sees a by-election for a traditionally labour held seat in newport west, to represent them in an ever decisive parliament, The newly elected MP will join parliament a week before the uk is set to leave the EU.
The Election has seen a lot more national coverage than elections of the past, and as labour have Quoted on their campaign flyers " Its either the tories or us " it appears this by election may be decided on voter a base disillusioned with national party politics.
The amount of campaign efforts from all parties signifies the importance of this election and how the public react in a 56% leave city, Flyers are coming through our letterboxes like never before and jeremy corbyn was in the city to campaign alongside ruth jones in a bid to win the seat.
The Candidates for the Newport West & Stance on EU Exit are as follows :

Labour | ruth Jones : Pro Remain
Grew-up in the Newport West estate of the Gaer. She is a trained physiotherapist who became a full-time trade union official in 2016.
"There is a danger that the national papers and the media will see it as a Brexit by-election, but the people of Newport West will be looking to replace their much-loved MP,"
Conservatives | Matthew Evans : Pro Leave
The Conservative candidate is Matthew Evans – the 55-year-old is leader of Newport council's Tory group who led the authority between 2008 and 2012.
Mr Evans Said he's "campaigning hard for the M4 relief road". "I'm very passionate about the city," he said, focusing his campaign on his "track record" as a civic politician.
He also said the councillor was instrumental in ensuring Newport's Friars Walk shopping centre was delivered, and will ensure that free parking comes back to the city centre.
Plaid Cmryu | Jonathan Clark : Pro remain
Born in what is now the Celtic Manor Resort, when it was a hospital, the 53-year-old has lived in Newport most of his life. He works in NHS recruitment.
"We're looking to develop the Plaid presence in the city and give people a real choice when it comes to this election," he said.
"Because – at the moment – Westminster has pretty much lost the plot over various party infighting and all the rest of it."
UKIP | Neil Hamilton : Pro Leave
UKIP Wales leader formerly led it in the assembly before he was ousted last year and served as a Tory MP for the English seat of Tatton up to 1997.
"My feeling is neither the Labour candidate or the Tory candidate will want to talk about Brexit," he said, stating his party would be happy if the UK left the EU without a deal.
"The important issue here is for Britain to become a self-governing democracy once again."
Lib Dems | Ryan Jones : Pro Remain
Liberal Democrat candidate Ryan Jones, 32, is a company director of a construction company in Newport.
"Newport has been presented with this golden opportunity, with the tolls being axed from the Severn Bridge, making it possible to attract new businesses to Newport," he said.
"But one of the things Newport is lacking is investment in infrastructure," claiming that was because it returns Labour politicians.
Renew | June Davies : Pro Remain
The party said it was set up by a "small, determined group of people who were politically homeless".
"People aren't political engaged as a whole. They might have viewpoints that lead them towards Labour or the Conservatives, but most people I speak to are really disenchanted with everything going on"
Green | Amelia Womack : Pro Remain
supports a further referendum and is opposed to the M4 relief road.
"A Green New Deal would create jobs, help people out of poverty and give the Newport economy a massive boost."
SDP | Ian Mclean : Pro Leave
Mr McLean said he hoped this would attract pro-Brexit voters disenchanted with both Labour and the Conservatives.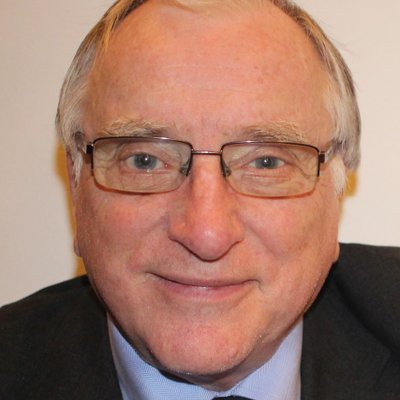 SFB | Hugh Nicklin : Pro Leave
founded by anti-Islam activist and former UKIP leadership candidate Anne Marie Waters.
Are you a Newport West Resident ? How will you vote on thursday ? let us know in the comments